Student Sign Up
Students can register for FIU Alert text messages and phone calls by entering their cell phone number during online class registration at http://my.fiu.edu. Once you log into my.fiu.edu, you should see a box in the top left corner of the page titled "Profile" that includes your name and Panther ID. Select the "Profile" tile.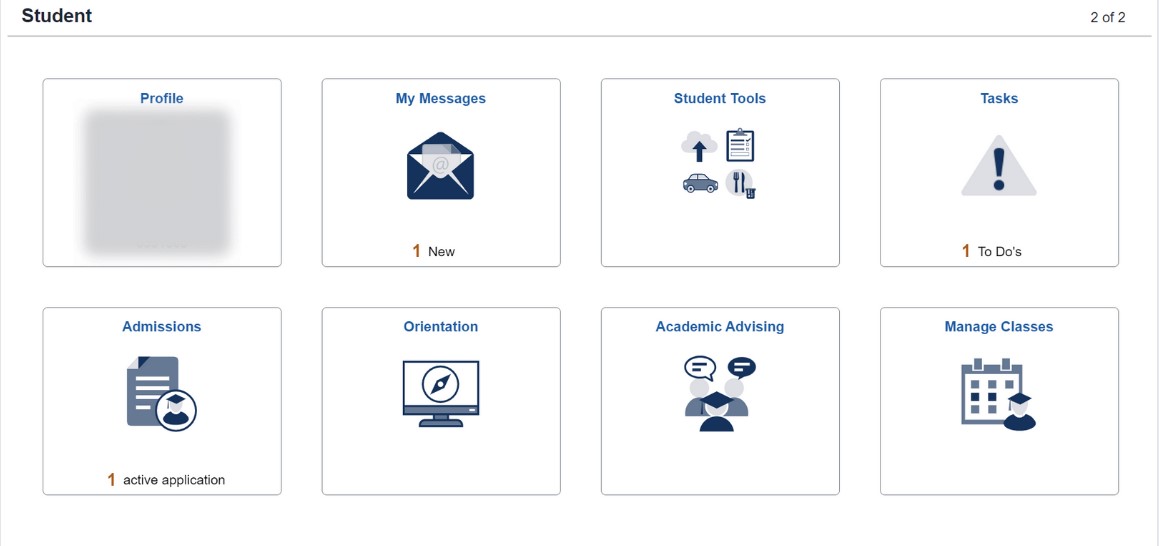 On the following page, you will see a side navigation bar. On the bottom of the side navigation bar, you will see a section labeled "Notification Preferences." Select the "Notification Preferences" tab.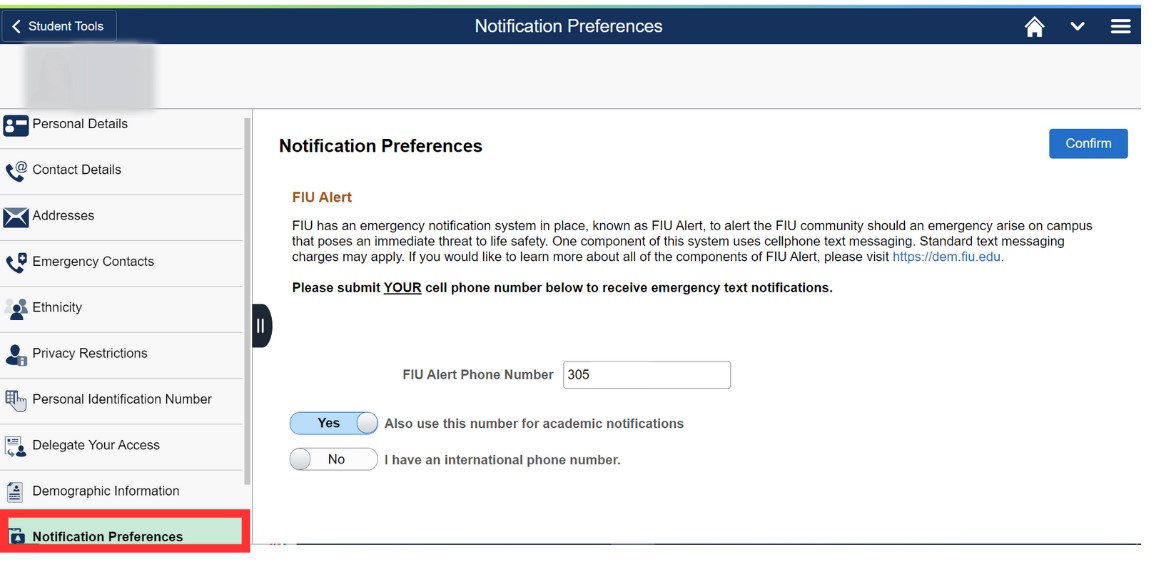 From the Notification Preferences page, students may enter a single phone number that is used by the student. A friend or family member's phone number should not be entered into this section.
Once a phone number has been entered in the appropriate field, you must select the "Confirm" button that is located on the top right section of the screen. This will finalize the registration process, and the phone number that was entered previously will now be eligible to receive FIU Alert notifications.