Training
---
FIU Stop the Bleed, Hands-only CPR, & AED Training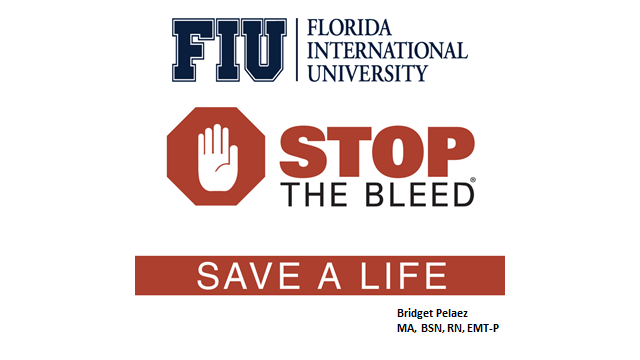 This interactive 2-hour training will cover "FIU's Stop the Bleed," an active shooter preparedness initiative. We will cover hands-only CPR, and AED training. Additionally, basic triage and treatment will be weaved throughout the training to better prepare FIU Disaster Volunteers to respond to a mass casualty incident.
There are currently no training sessions scheduled.
To request a training for your division or department, please contact the Department of Emergency Management at (305) 348-0670 or email dem@fiu.edu.