Information regarding emergency management issues covering the United States of America.
How to Replace Important Papers (Immigration, Social Security Cards etc.)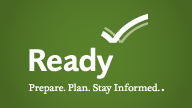 How to prepare, plan and stay informed about disasters.
---
National Incident Management System Courses

EMI replaced its Incident Command System (ICS) curricula with courses that meet the requirements specified in the National Incident Management System (NIMS). EMI developed the new courses collaboratively with the National Wildfire Coordinating Group (NWCG), the United States Fire Administration and the United States Department of Agriculture.
Visit https://training.fema.gov/nims/ to view the new NIMS compliant courses that follow NIMS guidelines.
Other Training Courses & Resources
National Flood Insurance Program
Flooding is the most destructive hazard. Find out how to protect your property.